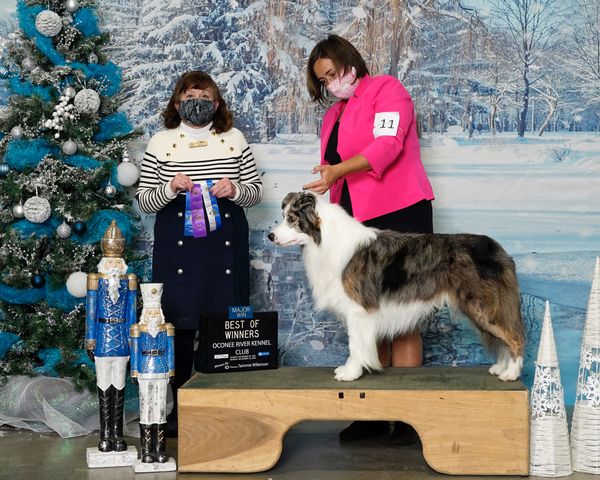 This litter was a co-breeding between O'my! Border Collies and Orion Border Collie. These three puppies were born 12/17/20 and were raised and whelped by Kelli at Orion. Two boys and one girl, these puppies are the first for both Story (AKC CH HarborMist Ever After RN TKI CGC) and HotShot (AKC MJR PTD Wescot's How Do You Like Me Now RA AX AXJ NF SCN BCAT DS TKI CGC) and are Player's (MACH Yosemite's Hate The Game RN BCAT PT MXB MJX DMA DSA AMX) first great-grandkids. We are really excited to watch this special trio grow!  You can click on each puppies picture below to be taken directly to their pages.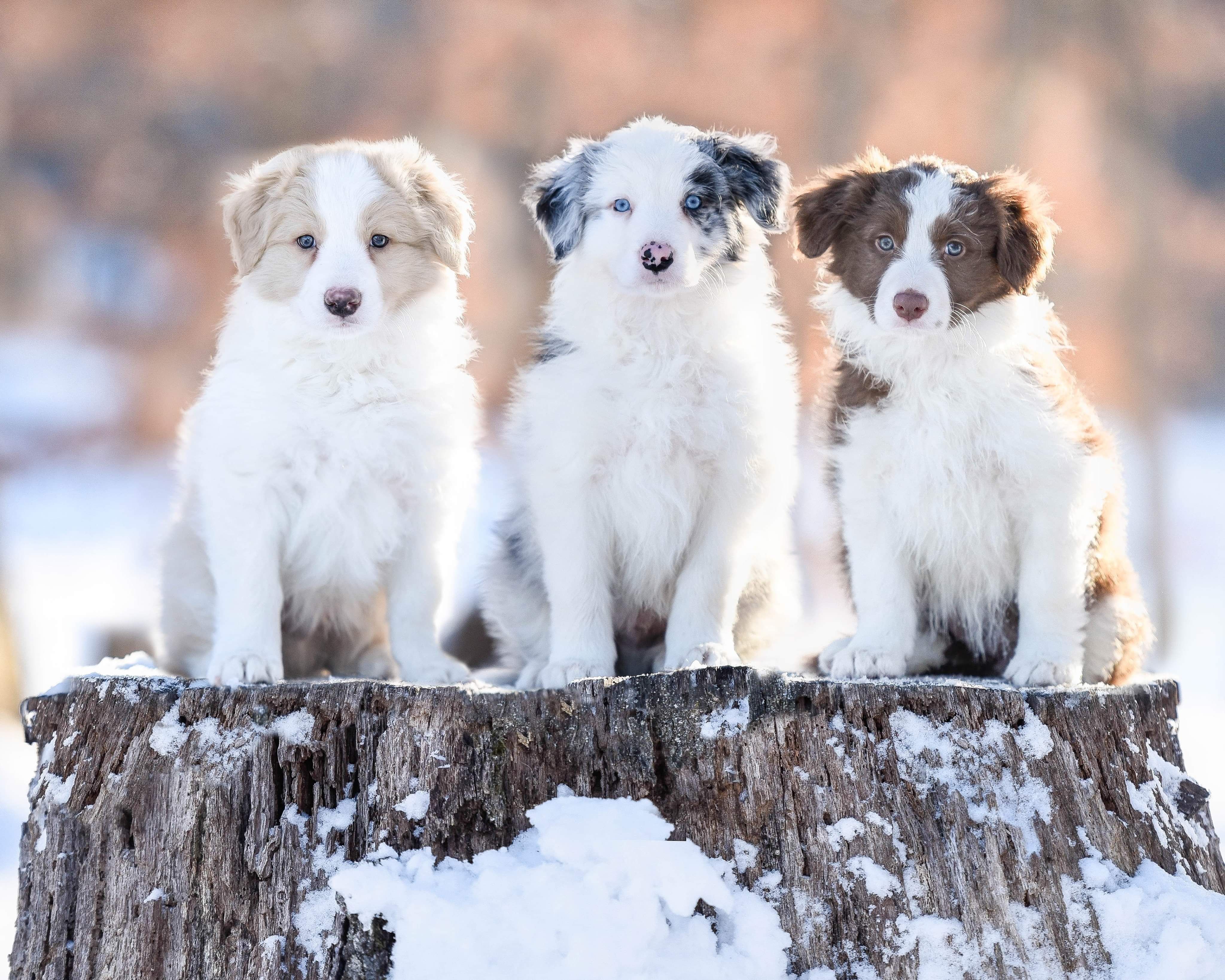 Update 2022: At not yet 2 years of age, these puppies are really coming along in their chosen dog sport foundations of obedience, agility, dock diving, disc, and conformation. They are great workers while also having nice off switches and solid temperaments. They are outgoing and confident, but very focused when there is a 'job' to do. Kelli and I are really excited to see how these pups continue to progress now they are old enough to start some real big kid foundations. 
No puppies produced from this cross were used in our breeding program. We hope Scandal will one day contribute to Kelli's program pending health testing and her performance ability.