AKC CH O'my! Courage To Dream RA NA FDC CA BCAT RATN DSA DJA AS CGCA CGCU TKA
Call Name: Valor
DOB: 8/17/19
Color: Blue/White
Coat: Medium Rough
Height: 20.5"
Weight: 38#
 
CEA/CH: Carrier (all tested through Optimal Selection)
TNS: Clear
CL: Clear
DM: Clear
IGS: Clear
MDR1: Clear
SN: Clear
DH/RS: Clear
BCG: Carrier
EAOD: Carrier
(click here to be taken directly to OFA)
OFA Hips: Excellent
OFA Elbows: Normal
OFA Shoulders: Normal

BAER: Normal
CERF: TBD
**Valor is not available at stud. 
Valor is a striking blue/white boy from our only breeding of Wish (AKC GCH CH HarborMist Dare To Dream OA OAJ NF DS TKN CGC, AOM*) x Hops (AKC CH Legacy's Sweetwater Blue BN RA PT NA NAJ OF DE DMX DDSE TKI). You can click here to see this litter.
Valor is a sweet and outgoing dog with lots of charisma and charm. He loves EVERYBODY. He excelled in his puppy foundations, earning his Canine Good Citizen (CGC) and Trick Dog titles at 3 months of age, his Rally Novice (RN) at 6 months of age, and earning his first 3 point Major towards his CH at 9 months old. 
At not yet 2 years of age, Valor qualifies for the NADD Regional Championship in both Distance and Air Retrieve. His first time back in the conformation ring since being a puppy, Valor sweeps his class and needed just two single points to finish. He finishes at his next show at just over 2 years of age and he'll focus on performance until he matures for his Grand CH.  Valor is a very honest but driven dog. He loves to do 'all the things' but most of all he loves doing it with his person. He loves the disc and is a great tracker. In Fast Cat, he has a personal best of 27.5mph and in agility he is team oriented and very focused. 
We are very excited to see what Valor will continue to accomplish in agility, dock diving, obedience, and conformation with his co-owner, Cindy, who also co-owns Shine (AKC GCH CH O'my! Time To Shine OA OAJ XF BN RI DSA CGCA TKP CA RATI HIC) from our Spryte/Dare litter.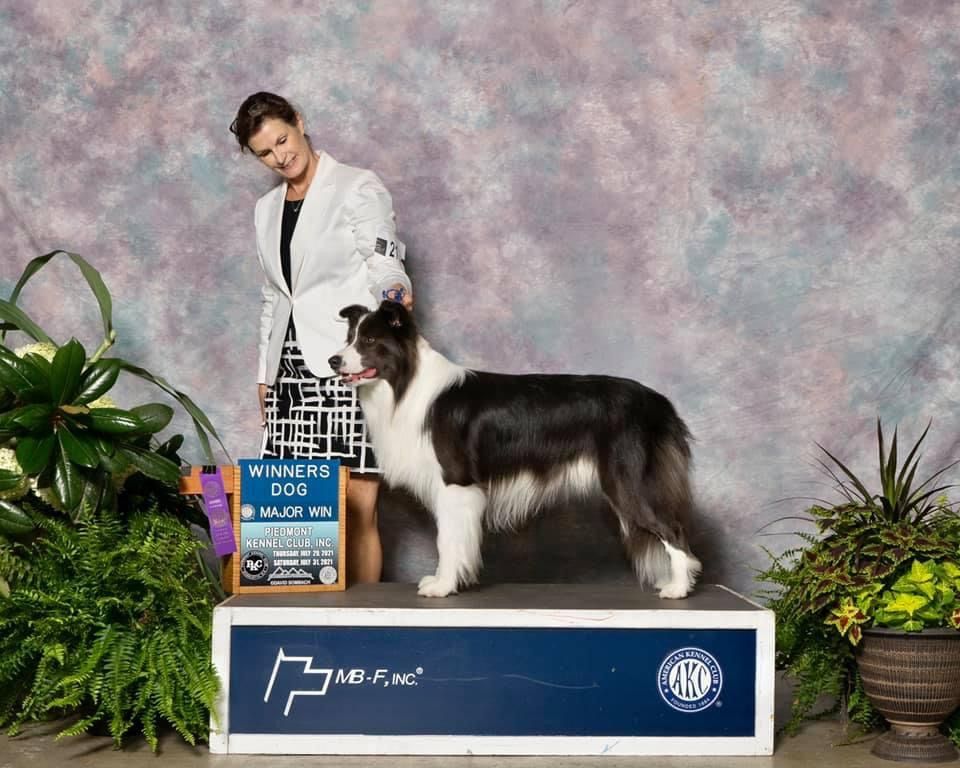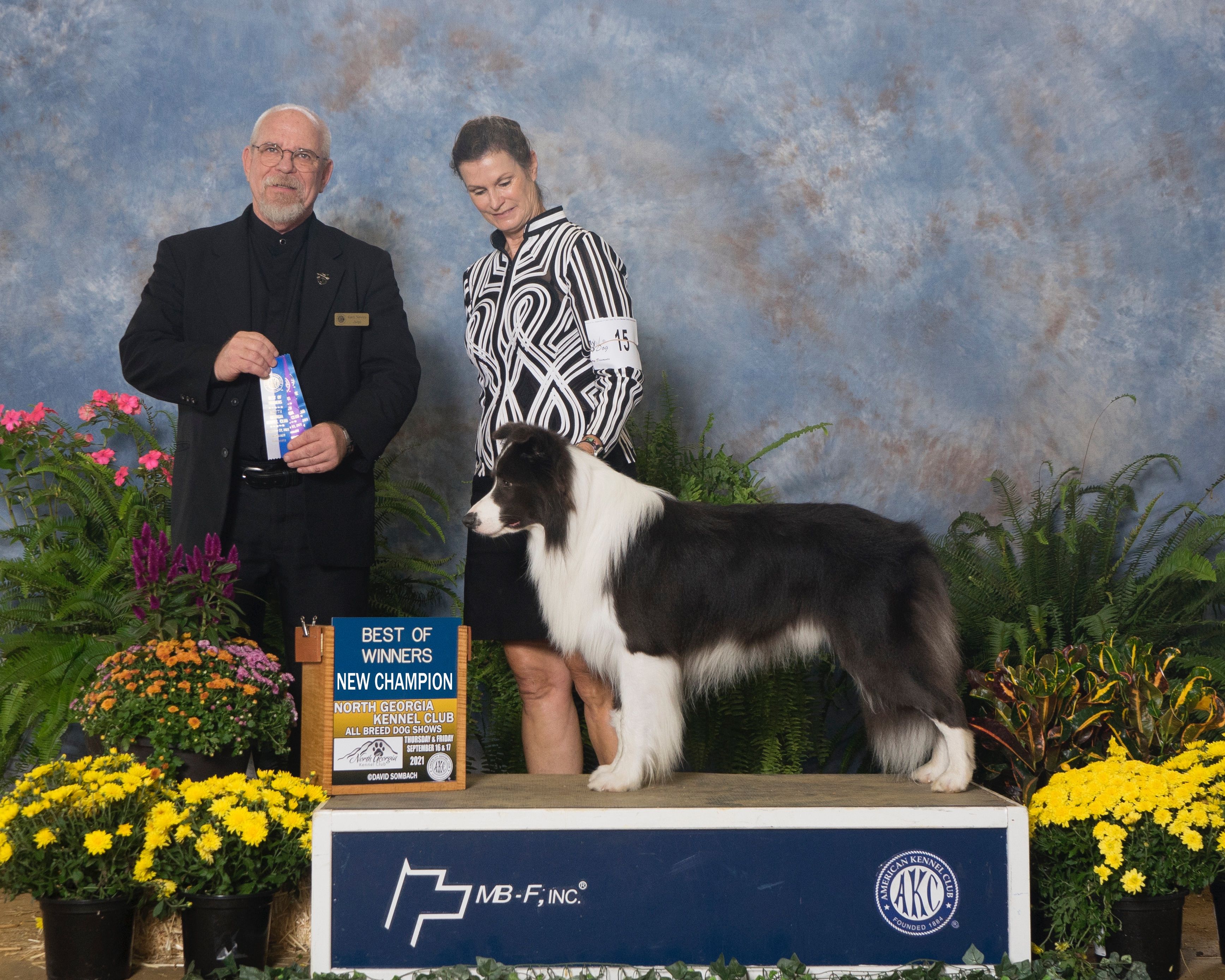 Check back for updates as Valor grows. Pending his final health testing and performance ability, he may be an addition to our breeding program.