O'my! Riddle Me This RE OAP AJP NFP CAA DCAT SCN SIN DSA DJX AS AJA TKA CGC
Call name: Hush
Nick names: Hushy, Mush, Puppet
DOB: 8/22/2014

Color: ee red merle (gold/white masking merle)
Coat: rough

Weight: 32#
Height: 19.0"
(click here to be taken directly to OFA)

OFA Hips: Good
 

Hush is neutered/never bred. 
Meet Hush
Hush is a beautiful gold/white male from our only breeding of our princess Remedy (MACh Holther's Cure For Black Magic RN MXB MJB NF, 3 time World Champion in Disc) and our Player (MACH2 PACH Yosemite's Hate The Game RN MXS MJB MXP2 MJP2 BCAT DMA DSX AMX ASA PT, 2 time World Champion in Disc). This litter is full of personality, charisma, and charm. These puppies are very special to us and are the perfect blend of their parents in may ways.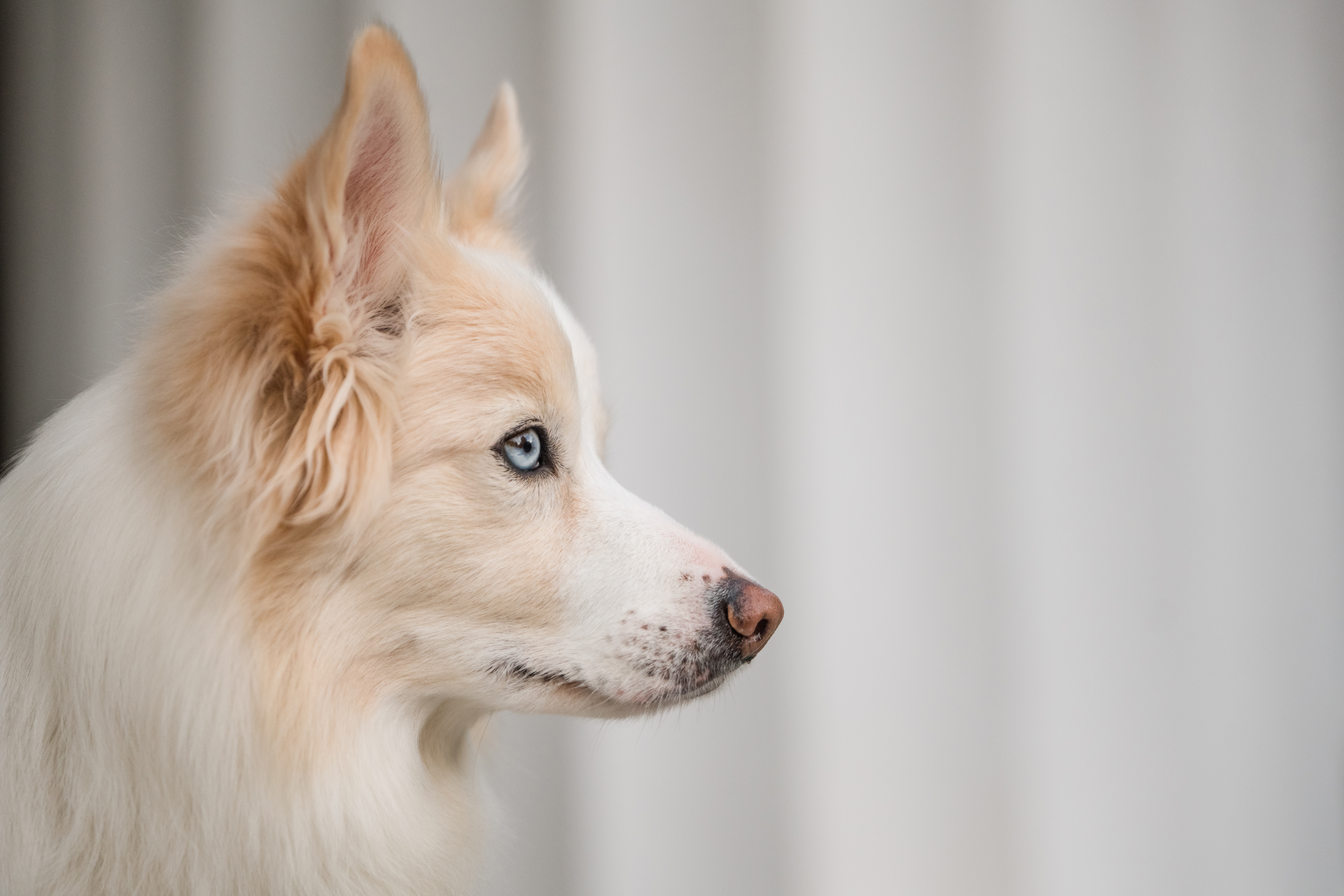 Hush is outgoing, social, happy, and a true joy to be around and to train. He loves to demo in my obedience classes and is very much following in the "paw steps" of his mom in that area. He loves to show off and be a good example for my students, and his focus and patience is top notch. His solid temperament and desire to please makes training a breeze. While Hush was born deaf, he has shown that his disability wont stop him. His personality and loving nature draws in everyone around him -- his attitude is contagious and inspiring. He adores people -- everyone and anyone must say "hi", he demands it!! 

He has started his foundation/performance career in agility, disc dog, dock diving, scentwork and rally and to say that he loves it all is an understatement. He loves doing anything as long as it is with "me".  He is very much a "mama's boy". While we haven't competed much, he trains weekly as he wants "all the turns".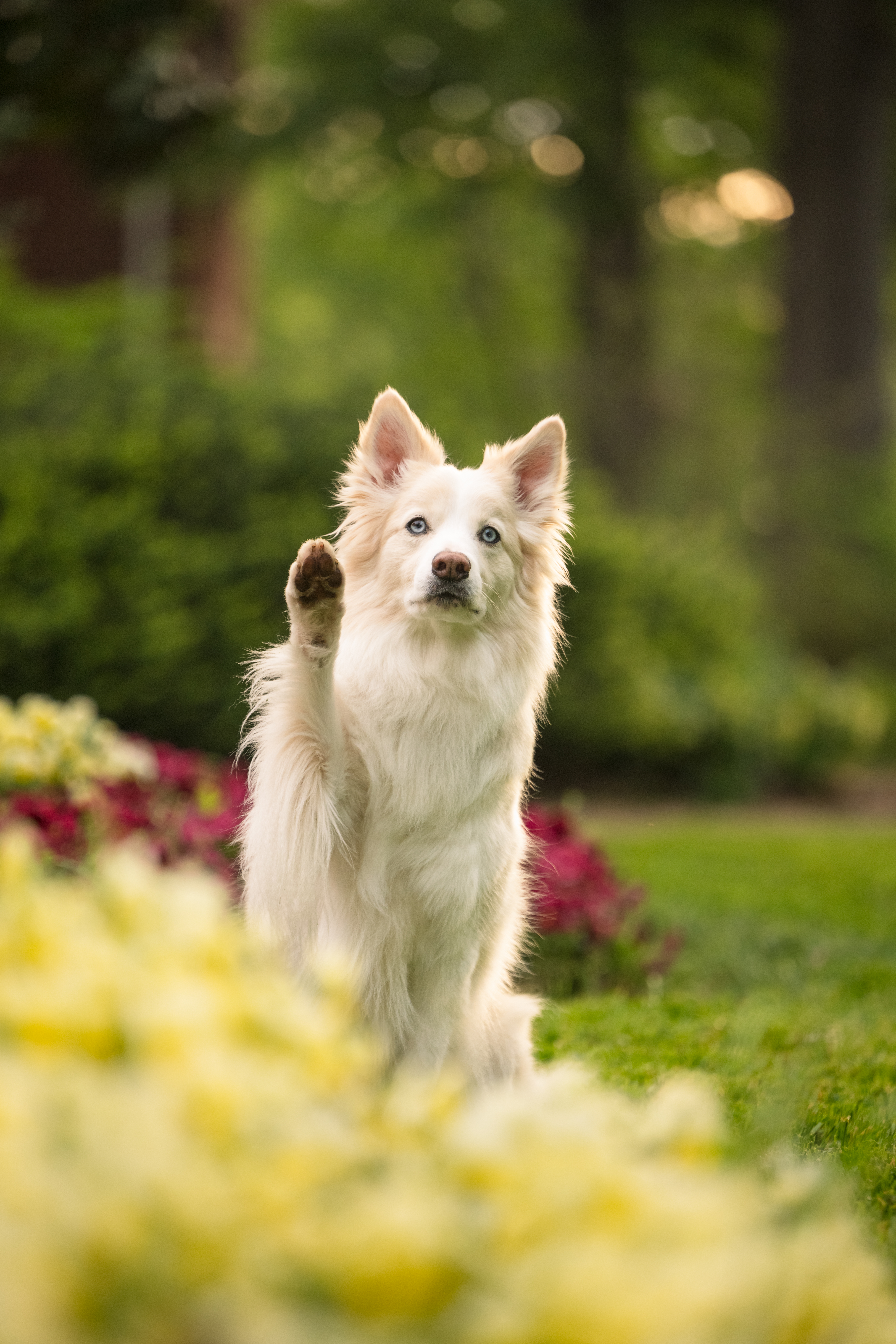 Hush started his frisbee and dock diving career with a bang! In his first Skyhoundz Discdogathon, he placed just a few points behind his daddy. At his second show, he qualified for the 2016 Skyhoundz Classic World Finals!!! He qualified for the 2017 and 2018 NADD Championships.  Hush made his Rally debut in the Spring of 2018 and went 4/4 in his first trial with scores of 98, 98, 100, and 97 earning his Rally Novice title and 1 leg in Intermediate! In 2018 he qualified for the 2018 Rally National Championships. He finished his Intermediate title in 2019 with all 100's, earning an invite to the 2019 Rally National Championships which I hoped to attend with him except COVID-19 cancelled the event. Hush recently started Lure Coursing and earned his FCAT in just 5 runs, each one consistently 26.6 mph. He is now working towards his higher level titles in Fast Cat and in Coursing Ability. He LOVES coursing, it's definiately his most favorite thing to chase the 'bunny'. He made his Scentwork debut and earned two novice titles quickly with several placements! In 2020, he WON the NADD Gulf Coast Regional in the Junior division! In 2023, he became the NADD SE Regional Reserve Champion in Junior Veteran Air Retrieve!! 


He is lovingly referred to as our "Hush-Puppy" (for those of you who knew his daddy as a puppy, he was called "Player Puppy" until he was 15 months).  He is my sidekick, my constant companion, and my heart. His registered name and call name stems from BATMAN and two characters in the Comic Book series, The Riddler and Hush. Dean is a big Superhero fan. One of the famous lines commonly heard by the Riddler is, "Riddle me this, Batman!". Watching Player and his son play, it's like watching our own Superhero movie -- the two of them together are hilarious! 
Hush has taught me so much and continues to teach and inspire us. He excudes joy, and he brings joy to so many around him. He has so much heart and truly loves just being with us and his people. He is my heart dog and he would go to the moon and back for me; the feeling is definiately mutual. To say he is the love of our life is an understatement. I look forward to making lots of memories with Hush both in our dog sport training journey and in everyday 'life'.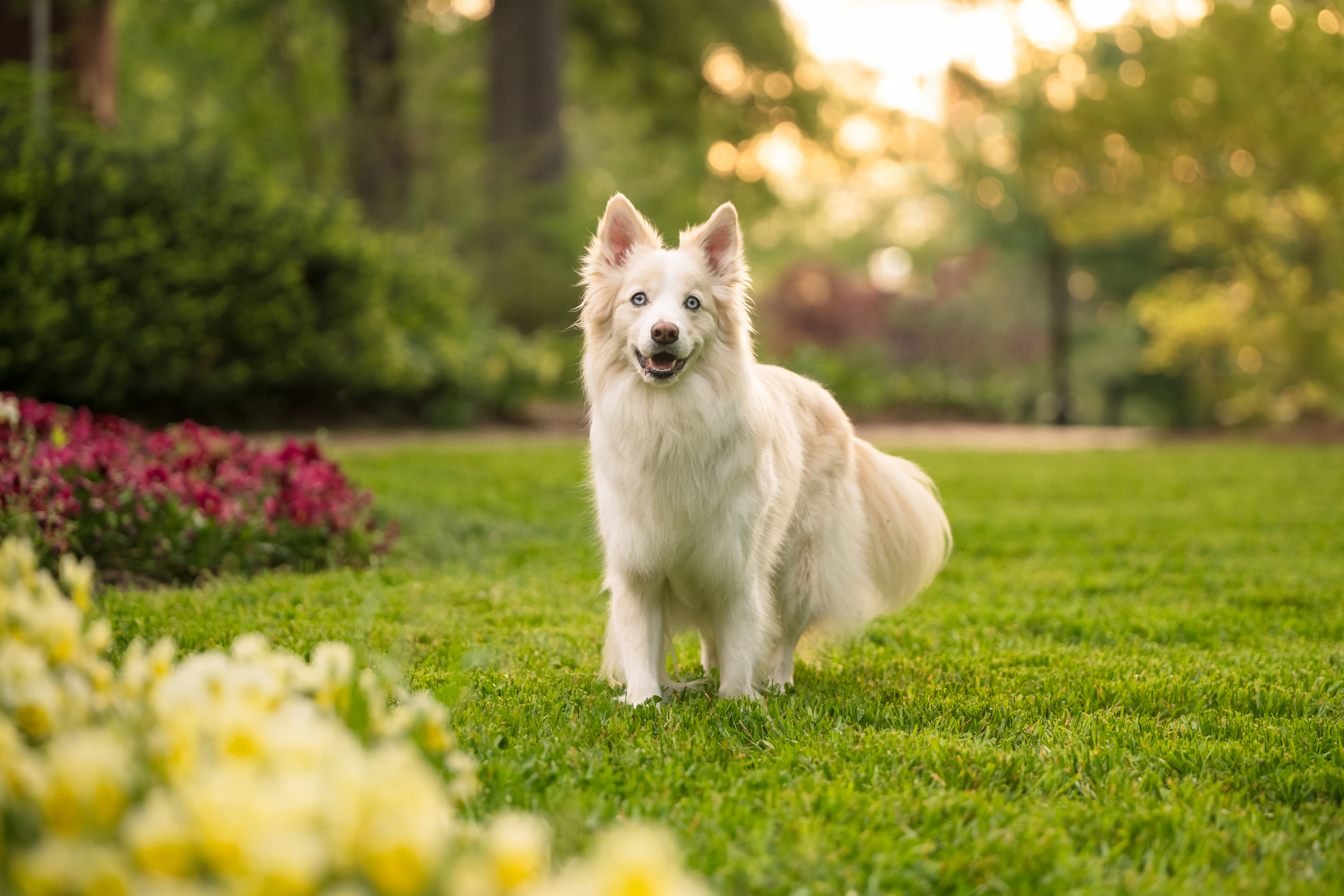 AKC Agility -- Open Standard (title)
Frisbee -- Skyhoundz Qualifier