The 1.0 litter was bred and whelped on March 2, 2019 by our good friend, Brianne Farr, of Trinity Border Collies. There are 7 puppies, all girls in the first litter!!!  Revolution came to live with me, Rhythm (now Tempo) has stayed with Brianne and her mother Beth, and River and Moxie will be co-owned with me with two of my good friends. 
We have known Lyric from the day she was born and have loved watching her grow and mature right in front of our eyes. Lyric has a stellar temperament and great work ethic, much like her parents who are extremely versatile in multiple performance sports. Lyric was bred by Brianne and is out of her dogs: AKC CH Powerhouse Cash It All In UDX ODX BN GN GO RAE RMX HSAs AX AXJ OF AD AS SSA SJ DJ CA CGCA "Dare" and MACh RACh RNC Powerhouse Happily Ever After CDX PCD BN GN RE RAX PT MX MXJ XF AAD ASA SPJ DJ TT TKA  CGCA "Aurora". In 2018 at the AKC Obedience Classic, Aurora took 5th place in Open and Dare 9th place in Utility! Aurora also took 5th place the the 2018 AKC Rally National Championship. In 2020, Aurora WON the Rally National Championship!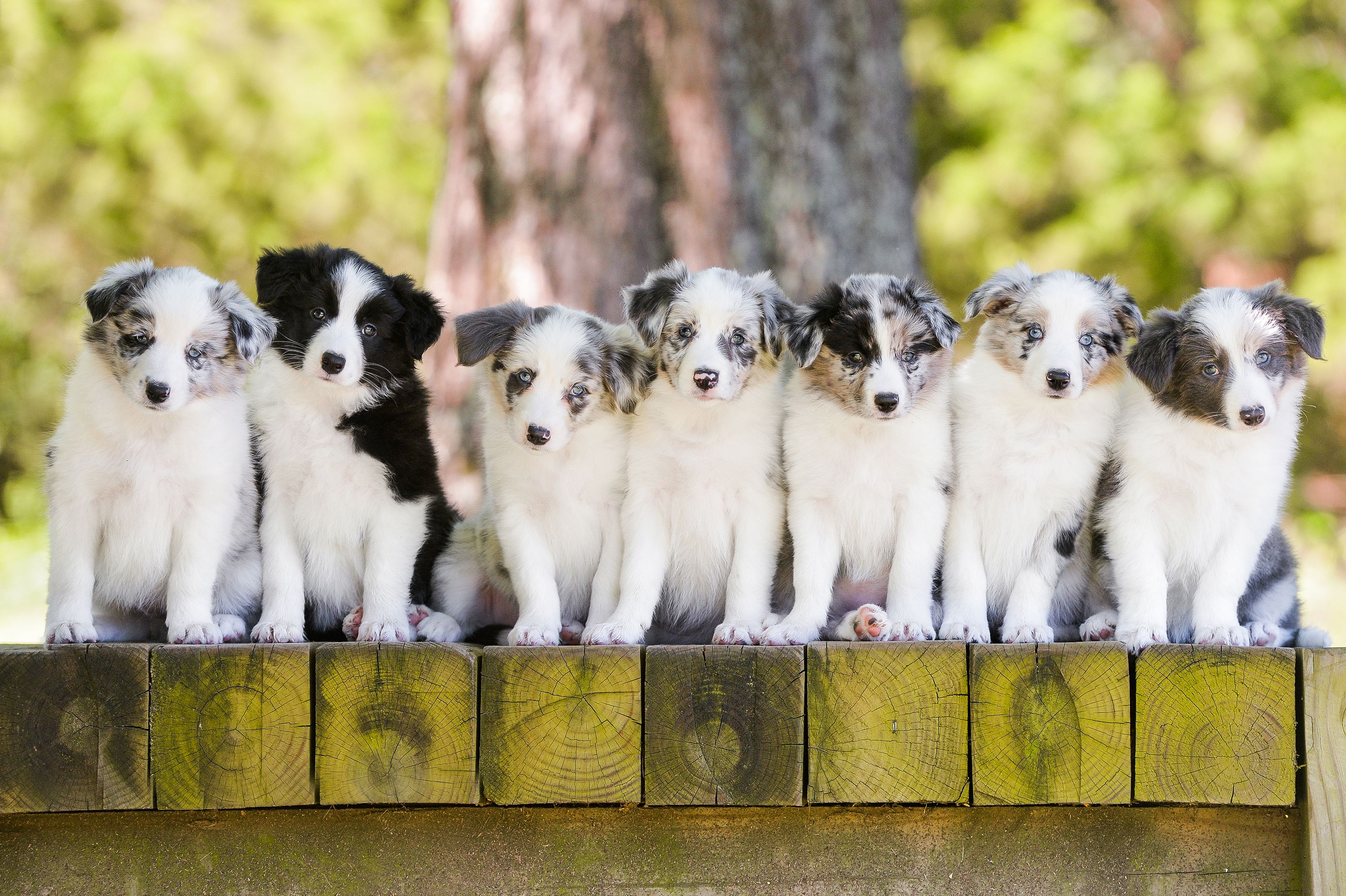 left/right 1.0 pups: Tempo, River, Revolution, Melody, Electra, Hattie, and Moxie (pups 8 weeks)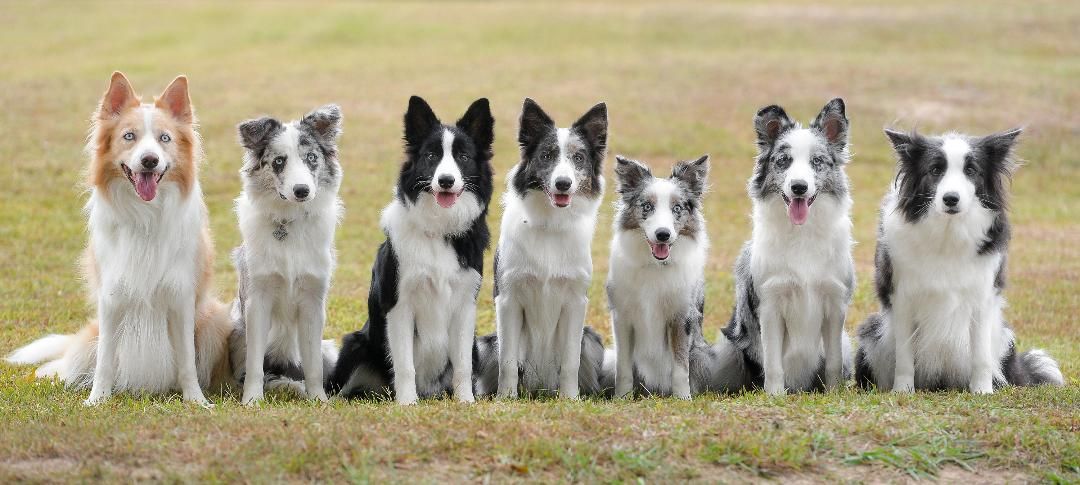 left/right above 1.0 pups: Daddy Player, Revolution, River, Moxie, Hattie, Tempo and mama Lyric (pups 7 months)
UKC CH / AKC CH MJR PTD River RN AX OAJ OF BCAT DM DSA FDC CGC
River is a gorgeous traditional black/white female who stands 20" tall and weighs 35#. She is from the 1.0 breeding. She has tremendous focus and drive, already showing promise in her foundations for frisbee, dock diving, obedience, and agility. River finished her breed championship in UKC and IABCA before she was a year old and titled in Rally when she was just 6 months. River lives in GA with Tracy but is co-owned with us. River is Tracy's first ever agility dog (and border collie!). You can click here to learn more about her. 
Revolution RN BCAT DJ CGC