About this Breeding:
This exciting litter was born on December 28, 2016 with seven beautiful puppies -- three boys and four girls. With both parents excelling in agility and being World Champions in disc, this litter theme is appropriately named after STARS: Orion, Solar, and Leo (the boys) and Vega, Callisto, Sirius, and Nova (the girls). We are excited to watch these puppies grow and thrive in their new homes! 
These puppies have grown up into some talented dogs in sports. In agility, they are all very fast and possess that clear head and biddability I love so much about both of their parents.  They are lovely jumpers, smooth and efficient, and natural team players. Click on each picture to be taken directly to their litter pages. 
No puppies produced from this cross were used in our breeding program. Vanquish has produced two lovely litters for Kelli/Orion Border Collies. 
Savvy, Raven, Ditto, Stryker, Shout!, Vanquish, and Fresh (left/right)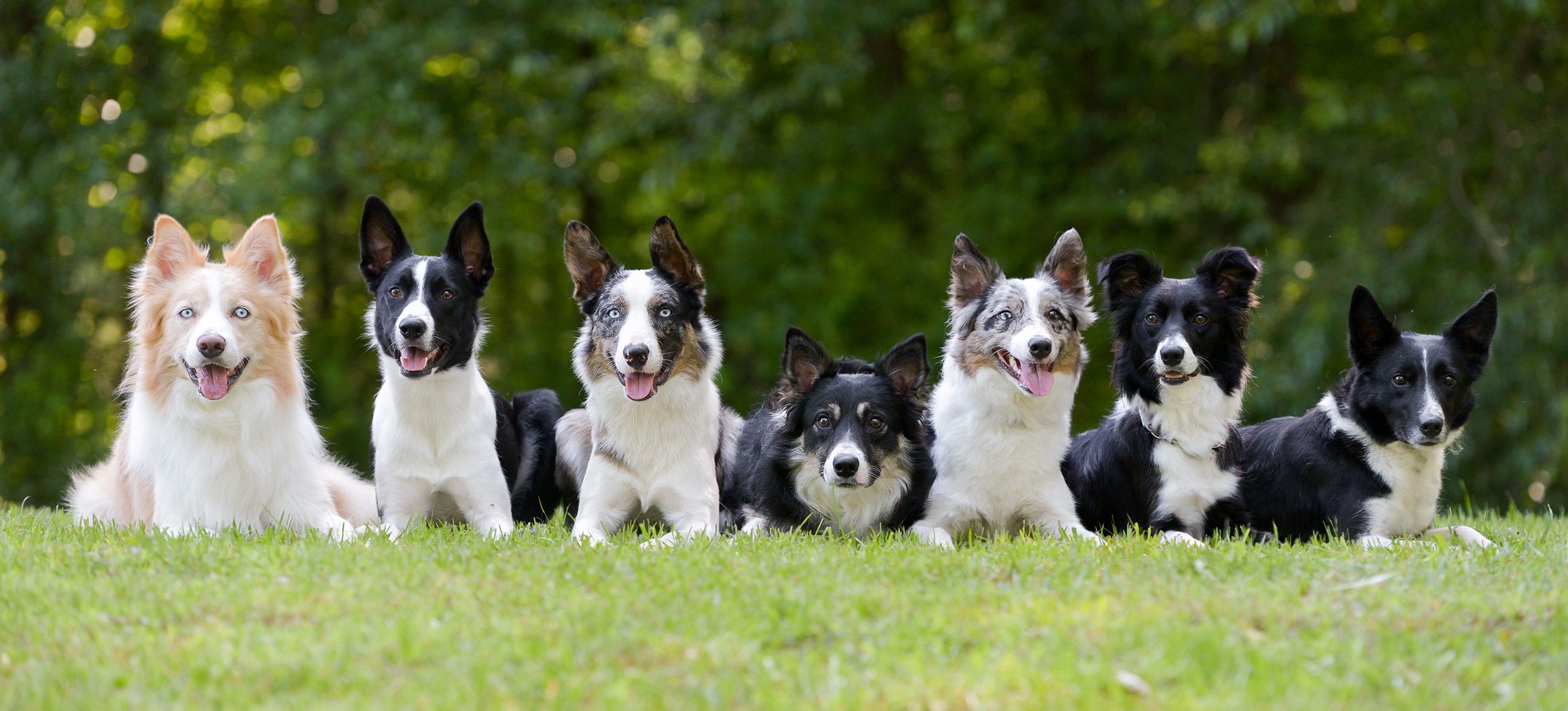 2018 Family Reunion: Daddy Player, Fresh, Stryker, Shout!, Vanquish, Ditto and mama Siri (missing Raven and Savvy)