About this Breeding:
This litter was born on October 13, 2014 quickly and easily -- this was Jenga!'s first litter. The litter theme for these puppies was Fast N' Furious and boy are they that. At just under a year of age, 6/6 puppies had AKC Dock Diving titles with several pups jumping consistently over 20'.  Their good structure, sweet temperaments, and drive are making them turn heads in the sport world as they continue to grow and advance in their chosen venues. We are so excited to watch these babies!
In 2017, Shazam was ranked the #4 Border Collie in NADD Air Retrieve and #8 in Open Distance, while Kitty was ranked #7 in Air Retrieve (daddy Player was #1). In 2017, Bliss was ranked the #4 Border Collie in FCAT (lure) with a 28.14 mph average. In 2018, Siryn qualified for the AKC European Open Tryouts in agility. Also in 2018, Bliss, Shazam, Siryn, and Kitty have all qualified for the 2018 NADD National Championships, with Bliss ranked #1 halfway through the year in Elite Open Division. 
Click on their pictures below to be taken to their individual pages for additional pictures and videos. 
Ryder was the only puppy used in our breeding program. He sired one lovely litter for us in 2020 and was then neutered.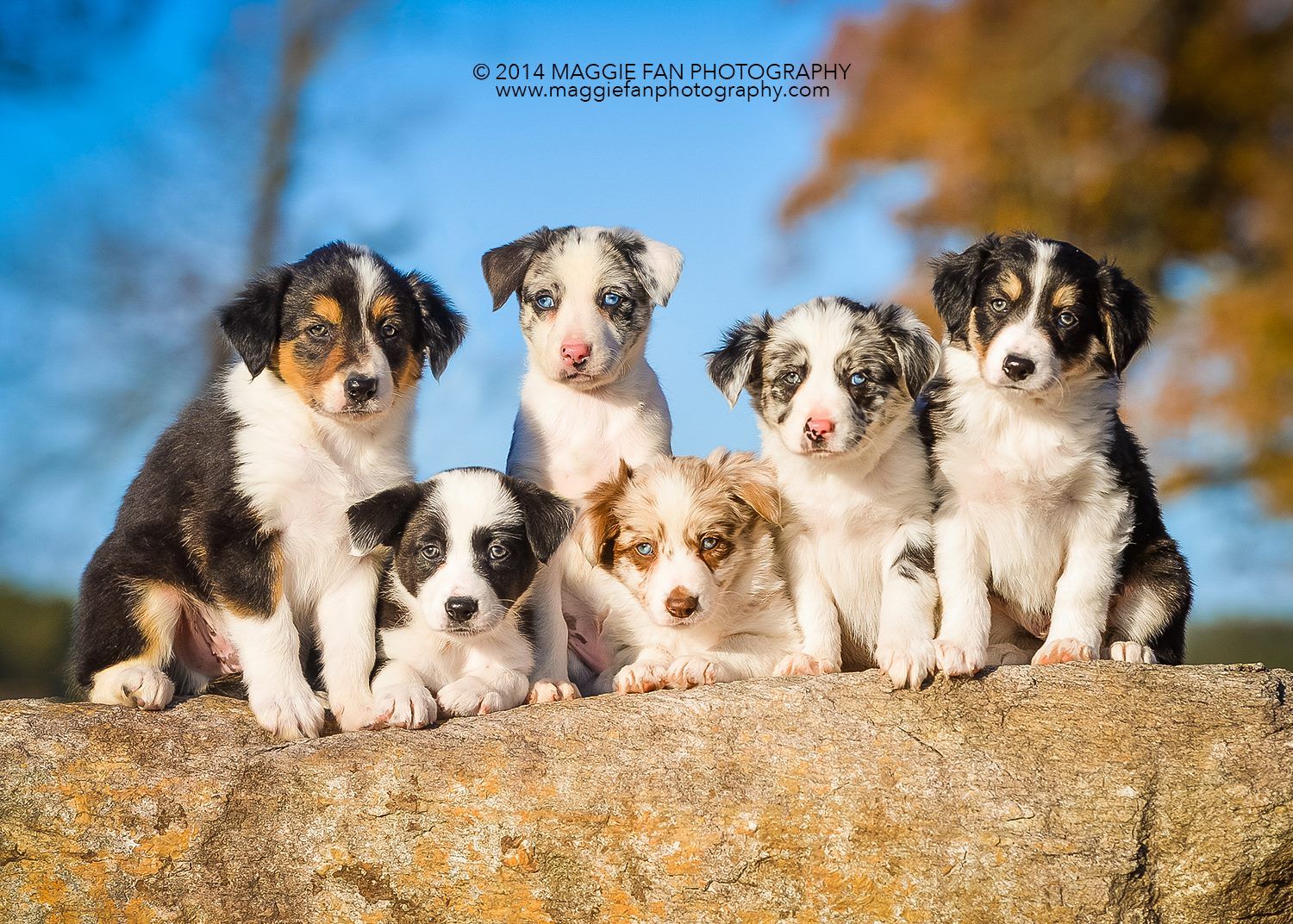 Ryder, Bliss, Aria, Kitty, Siryn, and Shazam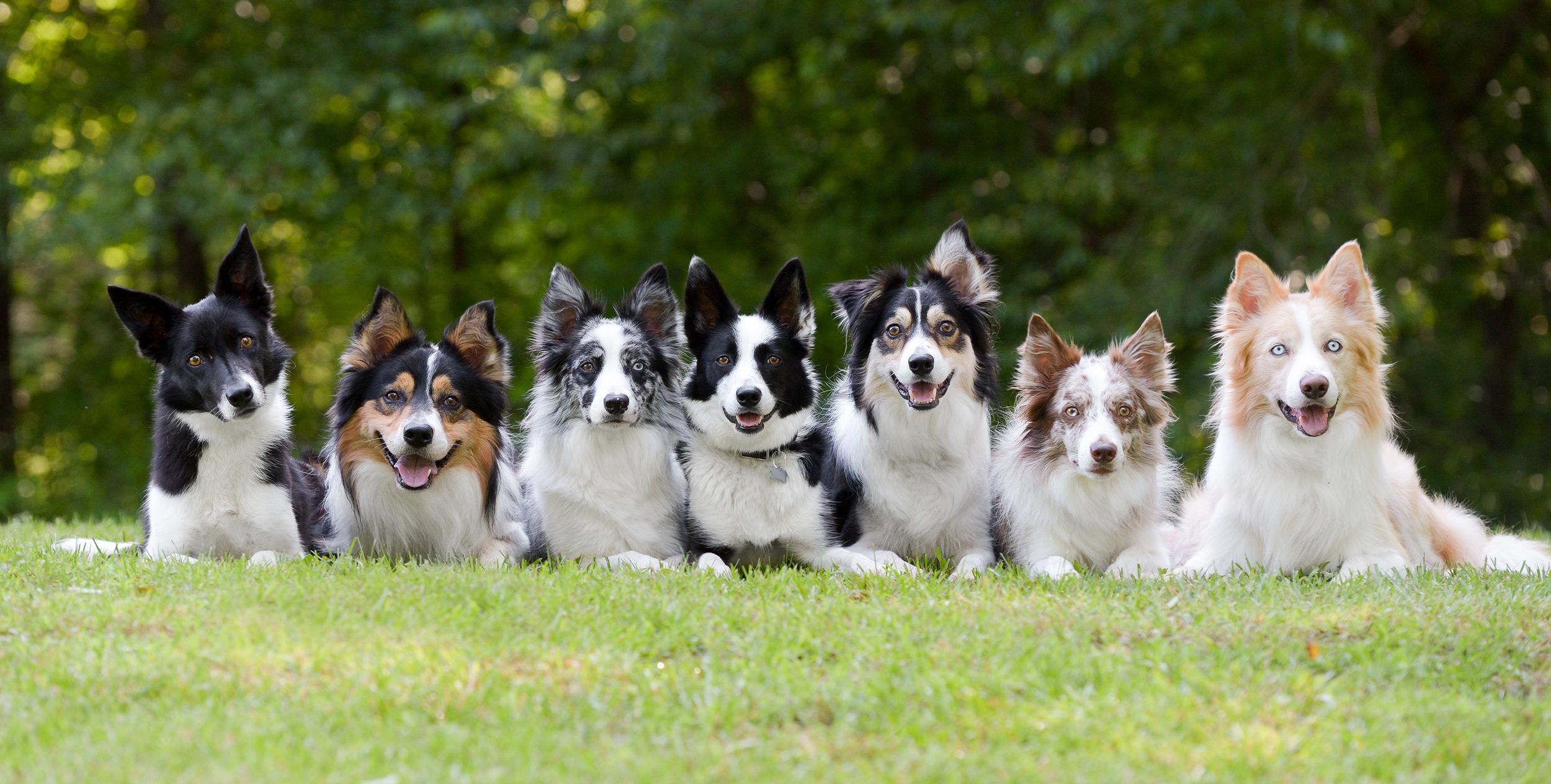 2018 Family Reunion: Mama Jenga! with Ryder, Siryn, Bliss, Shazam, Kitty, and daddy Player (left/right)