O'my! Midnight Ryder DE DMX AM AS HDJ
Call Name: Ryder
DOB: 10/13/14

Color: Black tricolor, carries gold (E/e) and red (B/b)
Coat: Rough

Height: 22.75"
Weight: 55 lbs
CEA/CH: Clear (through parentage for the below tests)
TNS: Clear
CL: Clear
DM: Clear
IGS: Clear
MDR1: Clear
BCG: Clear (tested through Gensol)
**Ryder is neutered as of Oct 2021.
Click here to go directly to OFA
OFA Hips: Good
OFA Elbows: Normal
OFA Shoulders: Normal

CERF: Normal 
BAER: Normal
Litters:
Meet Ryder!
Ryder is a striking black tri male from our Jenga! (Inferno's InIt2WinIt! AX AXJ, 2015 Skyhoundz World Champion in XTreme Distance) and our Player (MACH2 PACH Yosemite's Hate The Game RN MXS MJB MXP2 MJP2 BCAT DMA DSX AMX ASA PT, 2 time World Champion in Skyhoundz ) -- you can read more about this litter by clicking here.  This litter has talent and versatility in spades, with all 6 puppies having dock titles before they were a year old and several being National Championship Finalists in NADD, UAD, and DockDogs.  Ryder is such a nice blend of both of his parents -- he has Players natural athleticism and biddability but Jenga!'s push and intensity. 

Ryder is a big love and is very sweet. He loves every dog, critter, human or child he meets. He thinks he's a lap dog and does a full body wag whenever he greets you (much like his mama J and littermates do). He LOVES to give big bear hugs! Overall he's a very serious dog and would work all day if you let him. He has tremendous drive and work ethic, but also has a wonderful off switch. Ryder is literally bomb proof much like his parents. Dock diving is Ryder's main love and his personal best is 24'11". He earned his Dock Master title (all jumps over 20') at just 10 months of age. He has lots of power on the dock and its effortless for him. He will work for anyone without any hesitation.
Ryder had one litter to our Spryte before being neutered and those three puppies (pictured below) are everything we could have wanted and more. He brought his size, work ethic, and solid temperament to the table and all three puppies are excelling in multiple sports and are National/Regional/World Finalists in multiple venues for disc and dock diving. All three puppies came back OFA Excellent!  Click here to see this litter. As of 2021, Ryder now lives in Florida with Chris where he gets to do what he loves the most - dock diving and disc!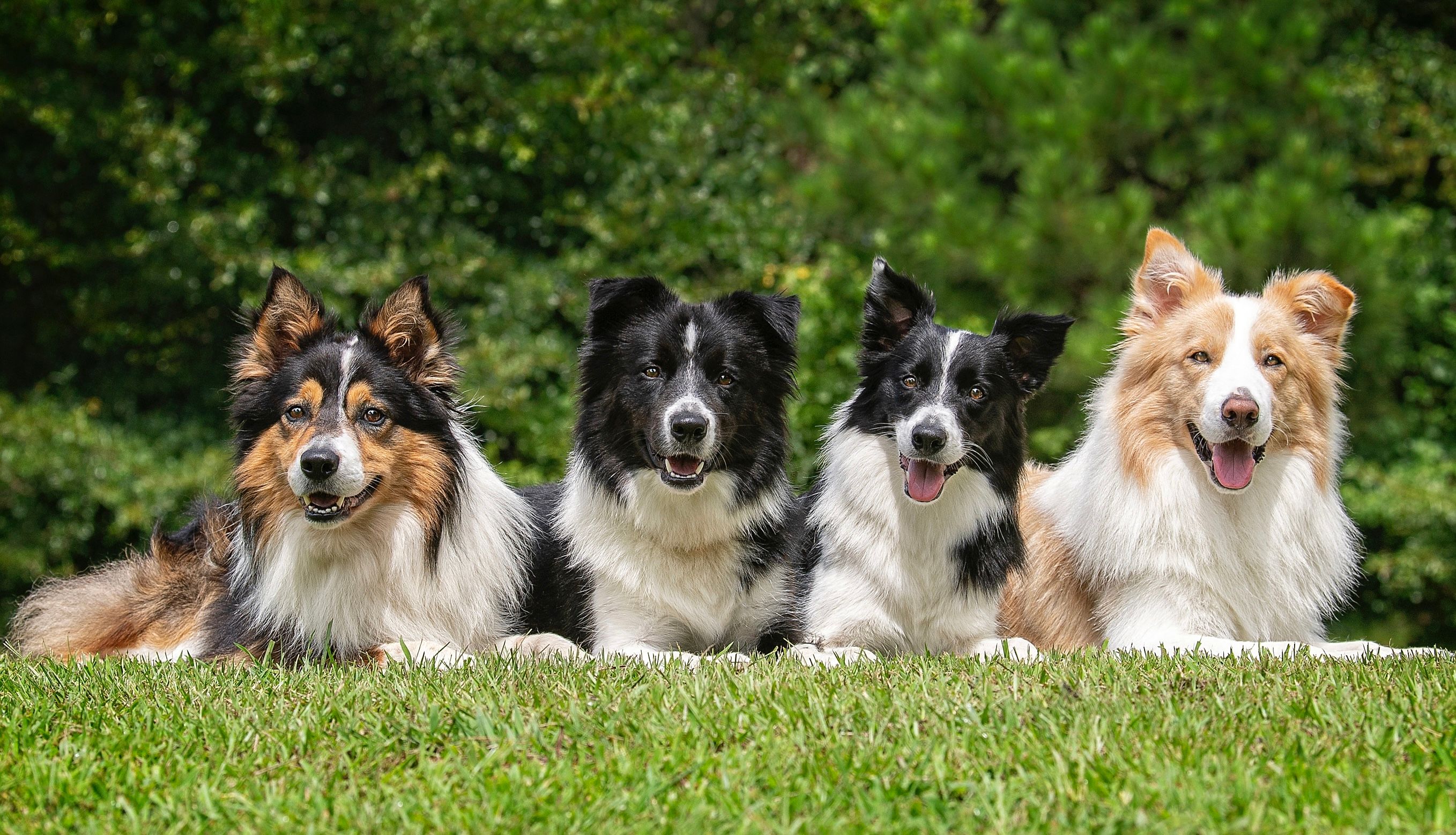 In August 2023, Ryder suddenly fell ill and was diagnosed with high grade lymphoma. He made his way to the Rainbow Bridge September 2023. Taken much too soon, Ryder will be greatly missed.