This litter was bred solely by our close friend, Kelli Herbst, of Orion Border Collies in PA and was whelped on October 8, 2017. There were 5 puppies (three girls, two boys) and I am so excited to see what these fab five accomplish in their new homes. They are all displaying great potential in their chosen sports of agility, dock diving, herding, and flyball. Creature came to live with us and brother London stayed on a co-own.
Myth has since been under new ownership officially as of late 2019. While the puppies from this litter to Player, bred by Kelli, have good temperaments/health and performance ability/work ethic, there have been puppies produced by Myth (and her litter sister "Babble") who have not had solid temperaments and some have had lower drive/performance ability/work ethic. To date, all puppies have been altered from this cross with the exception of London who has not been bred. While London is an amazing dog proving himself in multiple dog sports as well as has exceptional health scores and good temperament, he is not available at stud and any future breeding decisions regarding him would not be taken lightly due to the temperament history on his dams side of the pedigree.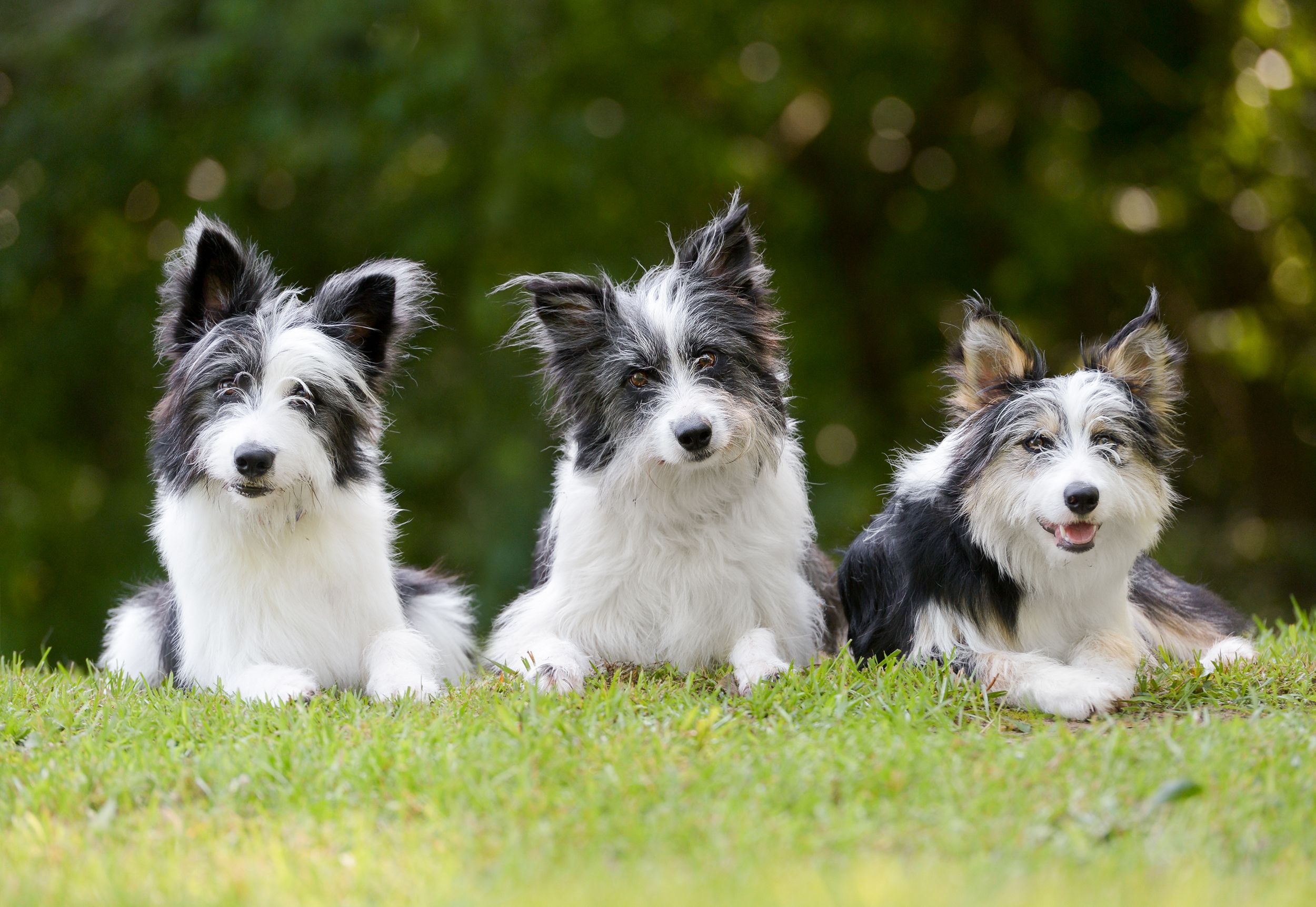 2018 Family Reunion: London, mama Myth, and Creature (left/right)
Creature RN NA NAJ NF BCAT
Creature is a neat bearded black tricolor female who is just under 17" tall and 26#. She has crazy hops for the disc and is a lovely jumper in agility.  She has many podium placements in the Skyhoundz World Championship. She has a lot of power and speed in a small package, covering a ton of ground as she moves. She is proving to be a versatile sport dog and we are excited for her future. Creature was our keeper from this breeding and resides here with us in GA.  OFA Hips Excellent, Normal Shoulders/Elbows.  You can learn more about her by clicking here. Creature is spayed.