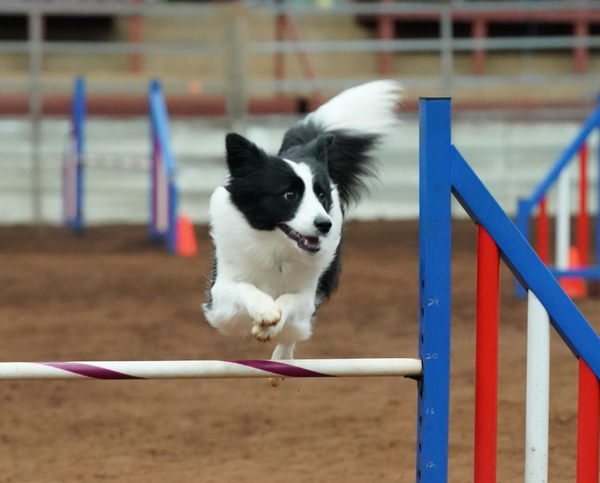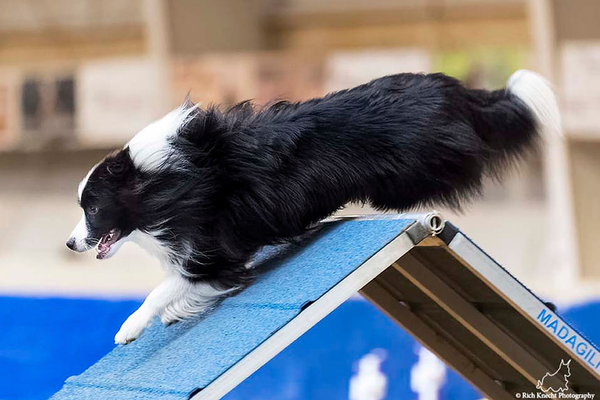 Four boys and two girls were born in the early hours of October 8th, 2022.  We are really excited for this breeding -- Shine is a versatile dog proven in multiple performance venues and in the breed ring, with Multiple Group and OH Group placements/wins, including an Award of Merit at the 2021 AKC Royal Canin National Championship. Shine is a daughter of our AKC CH Spryte RN BCAT ACT1 DSA CGCA CGCU who has been a wonderful producer for us, and we are really excited to see Shine puppies.
ReCon is a nephew to our late MACH Remedy RN MXS MXS NF, 3x World Champion in Skyhoundz, through his grandmother CH MACH Savannah MXB MJS PT (who was Remedy's mom). ReCon competes in agility and is a wonderful teammate with good drive, nice jumping ability, and has produced some versatile puppies. We are very thankful to ReCon's breeder/co-owner, Holley Grooms/Holther Border Collies, and his owner Tinna Brown for letting us use ReCon to Shine. 
Firefly has stayed here, with a few of the boys potentially co-owned as well. Stay tuned for updates as they grow.