This litter was born quickly and easily on October 24, 2017 and was our first all girl litter -- this became our Disney Fairy litter to keep in the theme of mama Spryte. These guys are confident, spunky, full of sass, and incredibly smart and I am excited to see what all of their owners do with them in the next few years.
Update 2021-2022 : I am so pleased with this breeding. Shine has had a successful career in the breed ring with multiple Group and OH Group wins/placements, as well as an Award of Excellence at the 2021 AKC Royal Canin Championship! In agility, 4/5 girls who compete are driven, focused, consistent, and speedy. In dock diving, there have been several national/regional finalists and Shine has placed/won multiple times in the Senior Distance division and Junior AR division.
Pixel had one litter for us in 2021, resulting in our talented Zing!.  Shine also had one litter for us in 2022, resulting in our wonderful Firefly.  Both Pixel and Shine are now retired from breeding. The rest of these awesome girls were spayed and never bred. 
**Click on each girls picture below to be taken directly to their page to see updates and pictures**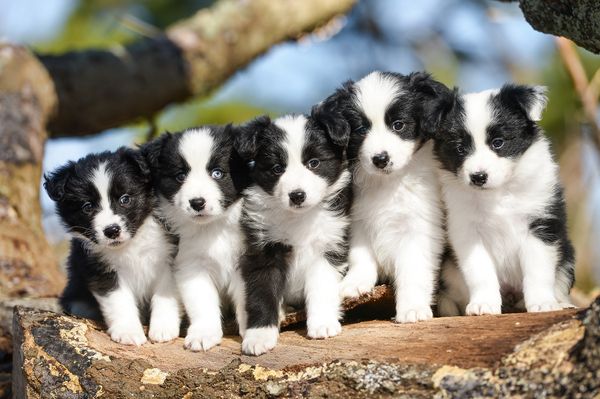 Zenith, Fable, Pixel, Shine, and Glimmer (left to right)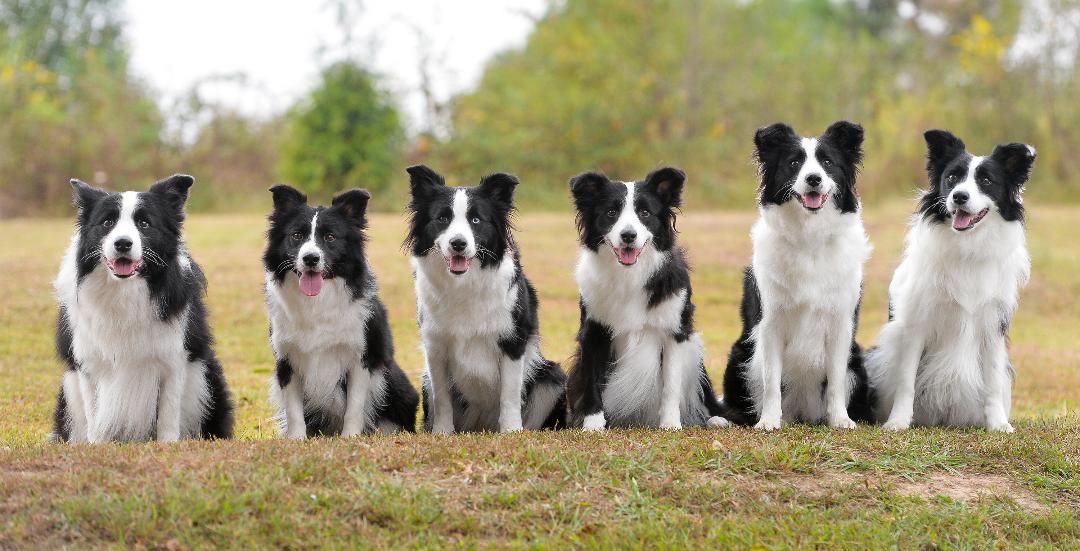 2019 Family Reunion: daddy Dare, Zenith, Fable, Pixel, Shine and Glimmer (left/right)
pictured below same order, minus Dare