AKC GCH CH O'my! Y'wanna Piece Of Me RE AX AXJ SWA RATS DCAT CAA DSA TKA CGCA CGCU, NW1
Call Name: Cupcake
Nick Names: Cake, KK
DOB: 8/27/20

Color: Black/white, carries gold (Ee), red (Bb) and dilute (Dd)
Coat: rough 

Height: 17.75" 
Weight: 28.5# 
DNA (tested through Optimal Selection)
CEA/CH: Carrier
TNS: Clear
CL: Clear
IGS: Clear
DM: Clear
MDR1: Clear
SN: Clear
DH/RS: Clear
BCG: Carrier (Gensol)
EAOD: Carrier
 
(click here to go directly to OFA)
OFA Hips: Excellent
OFA Elbows: Normal
OFA Shoulders: Normal
OFA Basic Cardiac: Normal - CARDIOLOGIST
 
BAER: Normal 10/2020
CERF/CAER: Normal 1/21/2023
Cupcake is a stunning, classically marked female from the last breeding of our co-owned AKC CH Spryte RN ACT1 BCAT DSA TKP CGCU  x AKC CH Hops BN RA PT OA NAJ OF DE DMX DDSE TKI. You can read more about this litter by clicking here.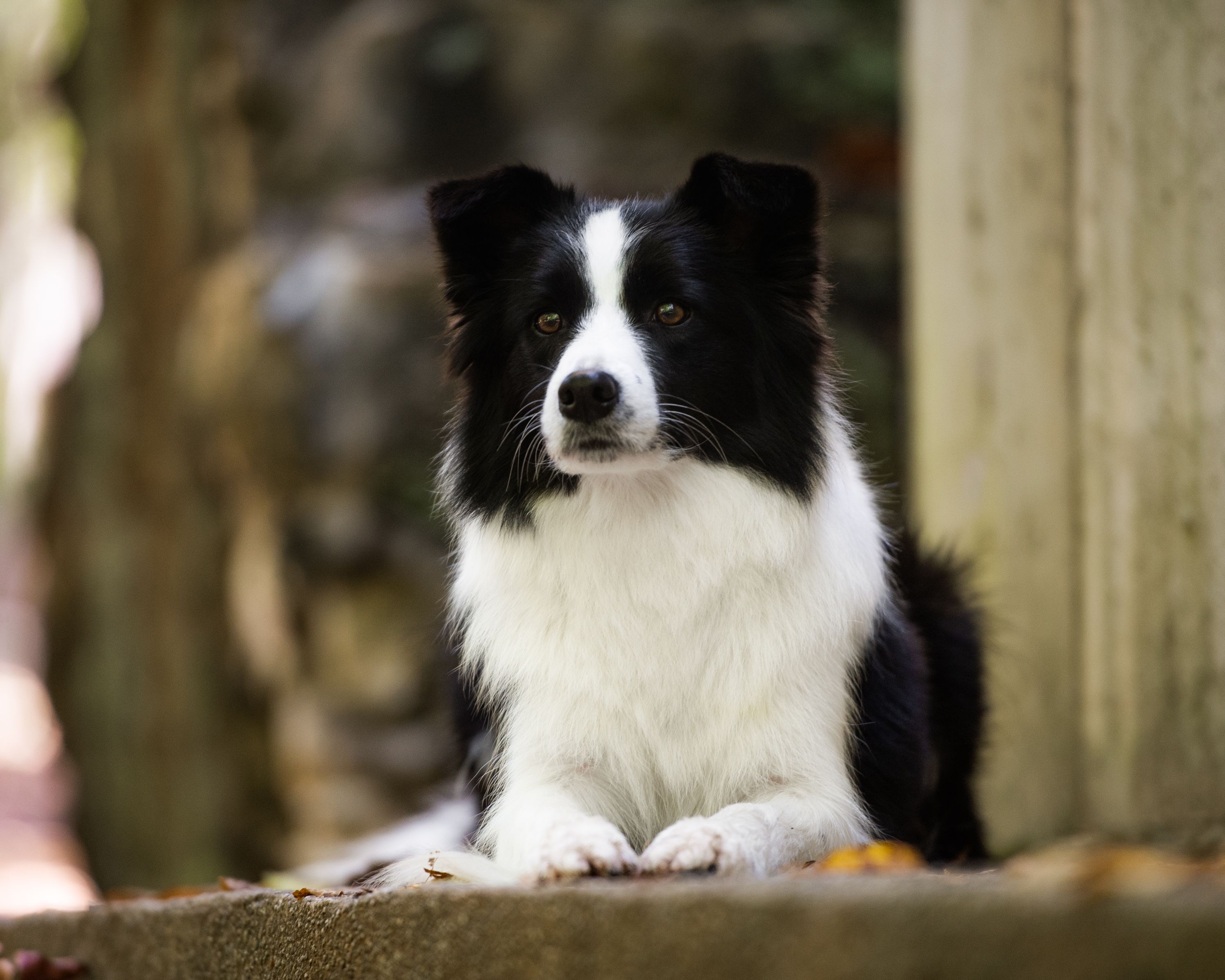 Cake is my long awaited Spryte daughter. She's spunky, sassy, serious, funny, opinionated and a little salty. She is so much fun and stood out at a very young age with her personality and structure - she was always pulling the 'look at me' card, always catching my eye....and it worked, she convinced me she needed to stay.
Cake has always had a natural retrieve to hand and her first time seeing the pool at 7 months of age she confidently leapt in and fetched the toy right back. By 10 months of age she was flying off the competition dock and naturally tracking and popping for her toy at hitting nice senior distance jumps. She has great work ethic and focus, quickly picking up everything I've thrown her way so far. When she's not working she has the funniest and silliest personality combined with a great off switch.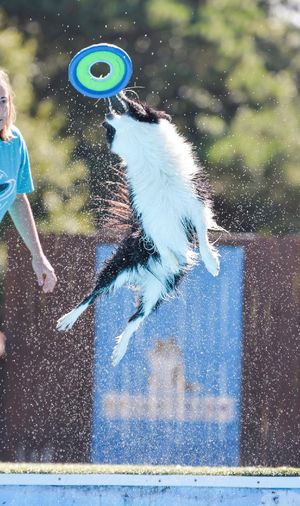 Cupcake is excelling in scent work, disc, and agility which are our primary focus. In Rally, she earned her RN with near perfect scores and then quickly earned her RA with near perfect scores, too. By her first birthday, she had achieved her Rally Excellent (RE) title, CGCA, and TKN/TKI titles.  In agility, she is proving to be consistent and biddable already. She finds lines easily, is a total team player, and is showing to have nice jumping ability. She made her debut early in 2022 and quickly earned her novice, open, and excellent titles! At her first trial in Masters, she got her first QQ towards her MACH and her second QQ at her next trial. She's got a great blend of handler focus and obstacle focus and loves to please. We hope to do more agility in the years to come!  She currently has 3 QQ's and 200+ points towards her MACH with limited trialing. It's hard to fit in 'all the things' and pick and choose!
Cake is my constant shadow and she really only has eyes for me (and a few others she deems worthy enough to be in her circle),  I adore her as much as she adores me. She is absolutely the "Queen B" around here. She loves being with us and just hanging out, but she also enjoys working. In 2022, we started Scent work and Barn Hunt foundations in addition to her agility, rally, and dock/disc and she took to them quickly. I would say Scent Work is quickly becoming her most favorite thing to do and I'm really enjoying trying a "new to me" sport as I've mostly just done agility/dock for the last 15 years. She is very patient with my learning curve LOL. She's a happy yet serious worker and just a nice dog to have around. She's also discovered lure coursing and took to that immediately. In 2023, Dean stole Cake for some disc events and she has won/qualified in multiple Skyhoundz events with competitive scores. She is fast and light on her feet with great tracking abilities and 'hops'. She has been a bit slower to mature physically and mentally, but we are really looking forward to seeing what she can do in the future with her eagerness to do anything I throw her way. 
At her first puppy conformation show in IABCA, Cupcake gets a Reserve Best In Show Puppy AND a Reserve Best In Show Bred-By Exhibitor Puppy. At her first AKC show (for fun), only entered one day, she is awarded Reserve Winner Bitch to the Major at 11 months old.  When she stepped into the ring Spring 2022 at 18 months, she went WB for a 5 point major win from the Bred-By class, followed by a Reserve to the Major, and finishing up her first official weekend out with a Best Of Opposite/OH Best of Breed win, over Specials, for her second 5 point major win from the Bred By class!! Cake finished her CH in September 2022 with another 4 point major win from the bred by class!  I brought Cake out in Spring 2023 to work towards her Grand Championship and in extremely limited showing she finished her GCH in July 2023.  I have no plans to pursue conformation further and Cake will be focusing on sports and eventually taking time off for a litter or two.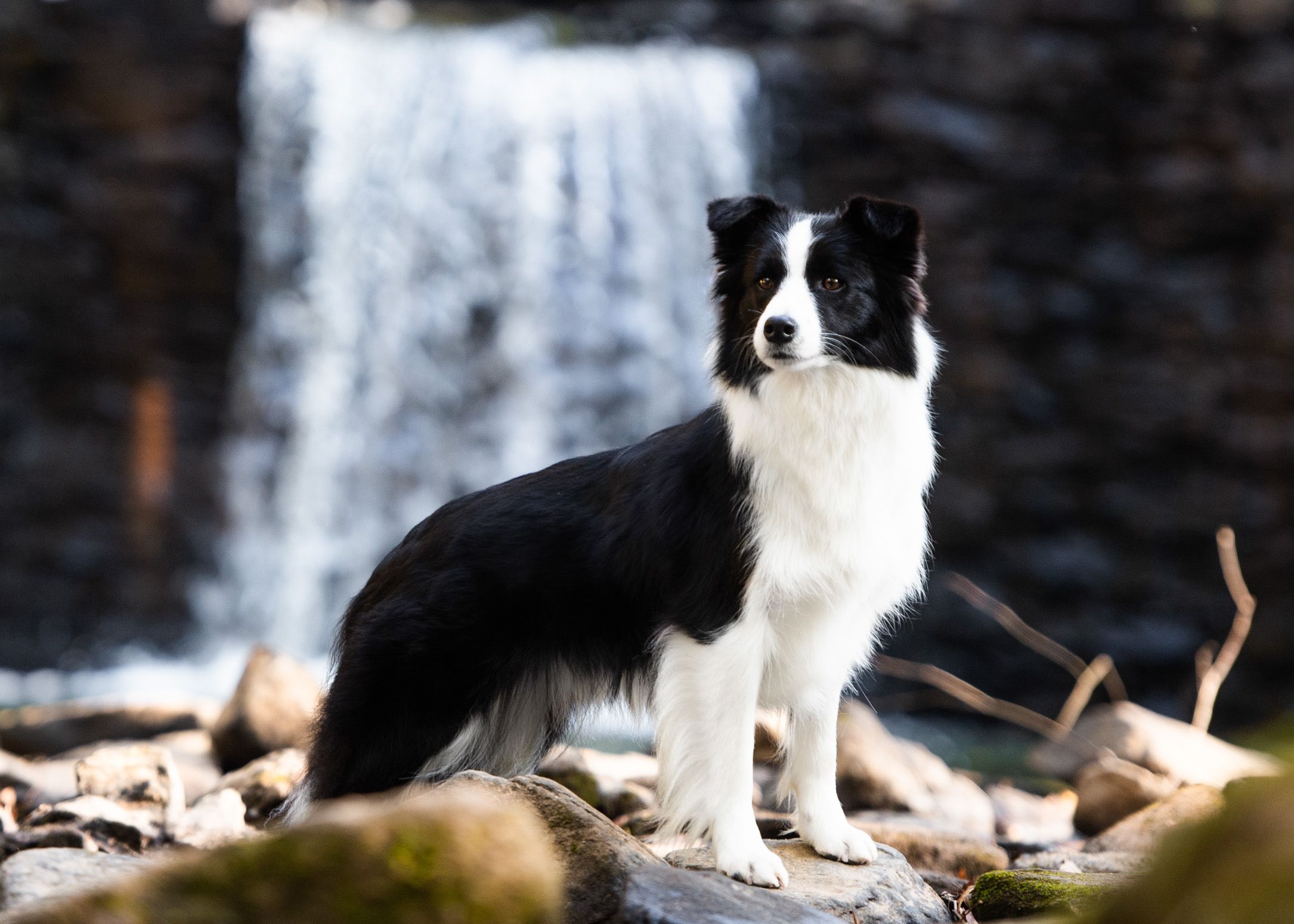 Cake is a half sibling to AKC CH Dream RE MXB MXJ OF BCAT DE DMA DSA ASA (Hops/Wish), GCHS CH Shine BN RE FDC AX AXJ XF CA BCAT RATN DM DSX AJ CGCA CGCU TKP, *Award of Excellence at the 2021 AKC National Championship, AKC CH Pixel RE DCAT NA NAJ XF SWE SEA (both from Dare/Spryte), Hitman RE AX AXJ NF BCAT CA DS CGCA CGCU (Ryder/Spryte), and an Auntie to our AKC CH Firefly DS CGC TKN (ReCon/Shine). Cupcake's mother, Spryte has been such an asset to our breeding program with her drive, structure, and temperament and we are so thrilled to have a few Spryte kids to move forward with both in performance, the breed ring, and in our breeding program.  Cake reminds us so much of her mother in so many ways and I am just so thrilled to have this beautiful and talented girl in our life. 
We are looking forward to seeing what this salty little Cupcake accomplishes in the future.
---
Peach Blossom Cluster Spring 2022